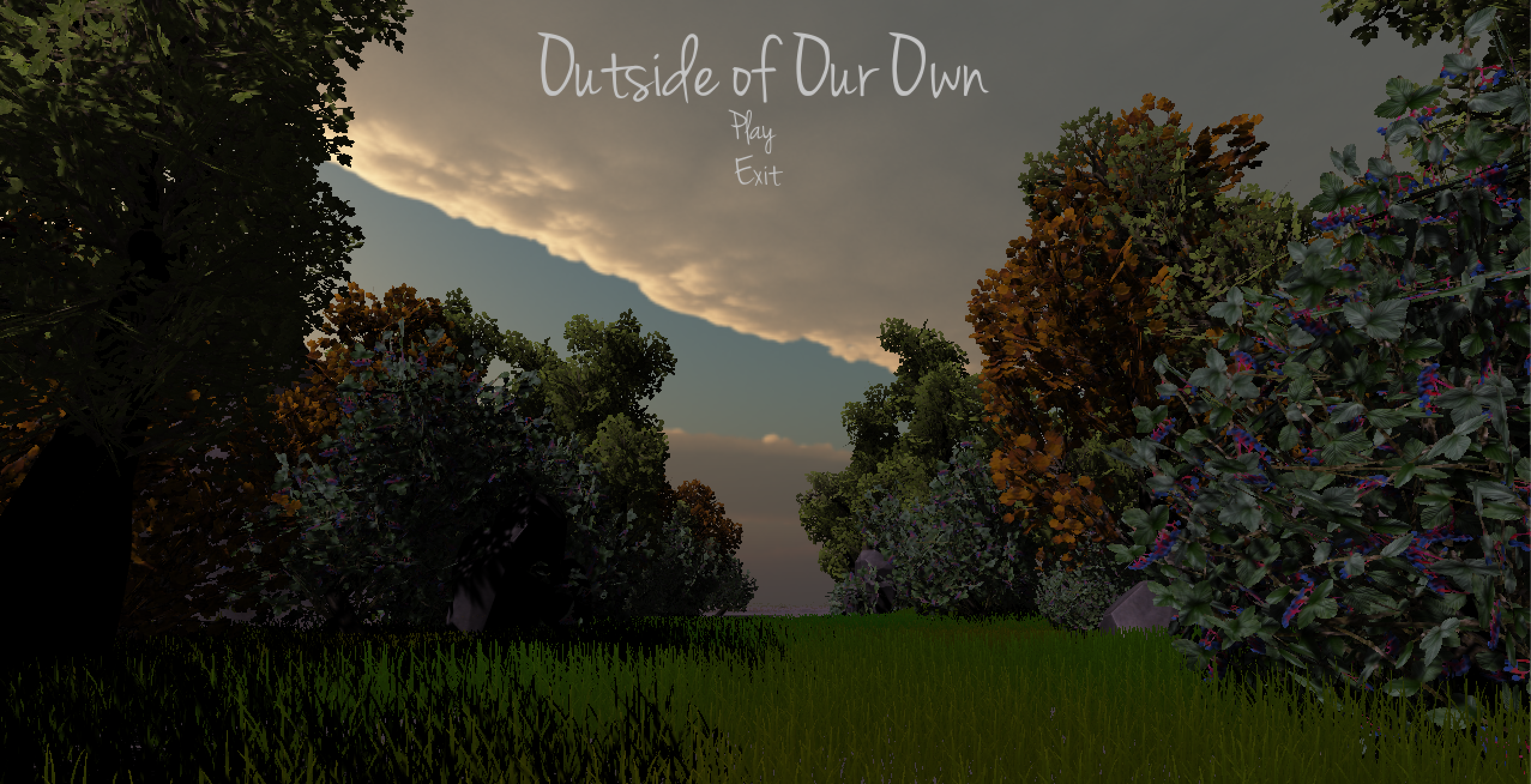 Outside of Our Own
A downloadable game for Windows and macOS
Hi! This is a personal game I am uploading for class to receive credit for doing my work.
It's my take on the shift of energy that comes from exposing yourself to two different kinds of 'worlds' and what happens when you allow yourself to combine them to live in harmony.
There's a need to create balance in the world. That is obvious. Earth, global warming, violence, etc., all of that comes from a lack of balance in the world.
What IS balance? How does balance make you feel? Do you feel peaceful? How does NATURE make YOU feel?
The question I'm really answering here is, why not live in harmony if the beauty can exist in our every day life? Why is nature seen as a peaceful place to be in, but is treated as else wise in cities? Why can't people see the beauty that nature would bring to the city?

This is an experimental piece, assets are not mine, they are from outside sources, but this is my developed world. Credit for assets go where due.
Comments and feedback greatly appreciated!
*3/15/2017 UPDATE*
-entrance to city scene is improved, instead of walking into particle effect, you walk onto a bridge that takes you to the city.